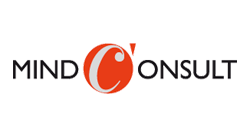 Mind Consult & Research (MCR), based in Graz, Austria, provides services and solutions in regional and transnational project and market development initiatives. ​Since 1996 it has been involved in more than 180 interregional and transnational projects mainly within the frame of European Territorial Co-operation and RTD Programmes. Partners in Austria for Healthcare innovation projects include Federal Conference of Austrian Hospital Managers, Private Clinics like PremiQaMed, National and Regional Ministries, 12R&D partners, Regional funding agencies. Mind Consult & Research Gmbh is among the founding partners of DIHOST.

Imec is a non-profit research and technology organization with a focus on nanoelectronics and digital technologies as enabling technologies for a wide range of societally relevant applications. Imec builds on about 4,000 bright minds, first class technology infrastructure and an international ecosystem across industry, academia and public and private end users built since its foundation in 1984.
Imec serves the areas of life sciences, health, nutrition and agro-food with a variety of miniaturized and integrated mass-manufacturable technologies and platforms for genomics, sequencing, in vitro diagnostics, continuous wearable health monitoring, ingestibles, implants, etc. These hardware capabilities are complemented with expertise on AI, neuromorphic signal processing, image & longitudinal data analysis, data security and connectivity but also on user interfacing or user adoption.

Belgian cluster located in Wallonia dealing with engineering science, in general. Its extensive scope is organized not around sectors but around technologies. The cluster has a very strong focus in setting up R&D, investment, and training projects for the members. The focus on health is managed through the initiative Medtech Wallonia which has a focus on medical technologies, and the WeLL Living Lab. The cluster is one of the key partners of the Digital Innovation Hub application MEDTRICS. The DIH application has a dedicated focus on e-health and is not specifically on technology innovation but on how this offer is adopted and used in the hospital world.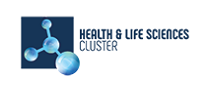 Health & Life Sciences Cluster
The mission of the cluster is to improve quality in treatment and care by developing and industrializing world class health solutions through our members and ecosystem. This goal is pursued by catalyzing innovation and creating inspiring meeting places for public and private stakeholders within Life Sciences; inspiring cross disciplinary collaboration and partnership bringing smaller companies, public/private synergy and internationalization into the spotlight; supporting the development of professional competences within especially internationalization, innovation and foresight.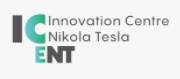 Innovation Centre Nikolas Tesla
ICENT has its roots in the University of Zagreb Faculty of Electrical Engineering and Computing (FER) and is established with the aim of creating a third dimension – innovations based on scientific research. Partnership between ICENT and FER creates a powerful driver that activates the academic and research community for the benefit of the development of the Croatian economy and society. Its DIH CROBOHUB acts as one-stop-shop, helping Croatian and South-East European companies to digitalise their business through efficient orchestrating of various stakeholders in robotic innovation ecosystem such as research institutions, business support institutions and businesses operating in the field of robotics that may contribute to the development and application of advanced robotic systems.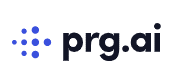 prg.ai was founded in 2019 by academics from the Czech Technical University, Charles University, and the Czech Academy of Sciences, with a significant contribution provided by the City of Prague. This unprecedented synergy of human and institutional resources is driven by the ambition to make full use of local potential and transform Prague into a European centre of artificial intelligence.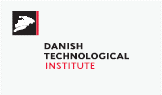 Danish Technological Institute
DTI is an R&D organization with 12.000 employees in different technological areas. It offers consultancy and services within a wide range of business areas, including health, medical equipment, and technology. It has a long tradition in working in the welfare technology area with a very strong network and in leading and participating in international projects from Europe to the rest of the world (Africa, Asia, the Middle East and the Caribbean). The range of projects is diverse from commercial work to development projects and collaborative research and innovation projects such as those funded by the European Framework Programme. The Institute is a partner of DIHERO, an independent platform which connects Digital Innovation Hubs across Europe to create a sustaining network for all those who are active in the healthcare robotics.

OuluHealth is an innovation ecosystem of Oulu Innovation Alliance comprising several stakeholders from academia, the public sector, and the private sector. The principal idea is to facilitate open collaboration and to accelerate innovation by bringing together various partners able to contribute to the needs of the health care sector. The ecosystem approach enables the combination of expertise from wireless information technologies and life science to introduce smart ICT solutions for delivering advanced, personalized, connected health service solutions. OuluHealth is the second largest health technology hub in Finland. This regional system is very active at national and international level.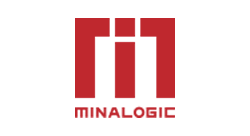 Minalogic is a cluster which brings together companies and their partners to develop digital technologies. These technologies broadly fit into four strategic fields: micro/nanoelectronics, photonics, software, content & uses. The technologies, products and services developed by our members address all fields of activity and all kinds of customers: BtoB, BtoBtoC or BtoC in the following sectors: Healthcare, Industry 4.0, Aerospace & Defense, Medias & Entertainment, Mobility & Transport, Retail & Distribution, Farming & Food industry, Energy & Environment, Finance & Insurance, City & Buildings, Digital Infrastructures, Consumer goods.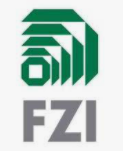 FZI – Forschungszentrum Informatik
The FZI Research Center for Information Technology is a non-profit institution for applied research in information technology and technology transfer in different branches, e.g. the healthcare sector. The focus is on solutions that contribute to improving medical care and the conditions for nursing, guaranteeing the independence and self-determination of patients, and relieving the burden on family caregivers. Technical, economic and social aspects are examined. The general focus is on medical information technology, telemedicine and ambient assisted living (AAL). The aim is to measurably improve the quality of life of patients and the elderly. One research focus that addresses this goal is human-technology interaction technologies where artificial intelligence and cybersecurity supported by services such as data provision and data-driven support play an essential role.

Institute of Entrepreneurship Development
Established in 2005,​ the Institute of Entrepreneurship Development (iED) is a Greek non-profit organisation committed to the promotion of innovation and the enhancement of the entrepreneurial spirit. As a state-of-the-art international organization, a certified Center of Excellence and a DIH, iED produces and transfers know-how, boosts entrepreneurial cognitive processes, and supports every entrepreneurial venture across Europe. The Institute has implemented more than 220 National and European projects under numerous Financial Frameworks and established a wide network of partners and collaborating organizations from Europe and beyond.
iED is the coordinator of the EDIH "Health Hub", focusing on Healthcare and Pharmaceutical industry transformation through AI digital services.

Athena Research & Innovation Information Technologies
The mission of Athena RC is to conduct outstanding research in Informatics and Computational Sciences with substantial social impact, addressing both global challenges and local needs. Athena RC explores a broad spectrum of research areas within the ICT field, as well as topics raised by other scientific fields, industry needs, or societal challenges. The Digital Innovation Hub that aspires to create new knowledge and conceive ground-breaking solutions and technologies for the digital era. Its several Research Institutes, Units, Spin-off companies and particularly its dedicated innovation-support Unit (Corallia) create a fertile technological innovation ecosystem and intensify systematic efforts to bring to market research and technological results.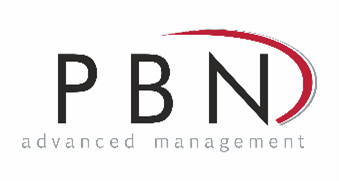 PBN is a regional development organisation from Western Hungary, with 1.5 decades background, focusing on innovation and digitalization. There are two integrated application areas, manufacturing and healthcare. Key competencies are related to international partnership pool (450+ European partners) and strong manufacturing company-connectivity (150+ contracted customers). PBN has active membership in BDVA, ECHAlliance (since March 2021), Artificial Intelligence and Human Machine Interface thematic platform of the JRC, coordinator of Artificial Intelligence Working Group in the Danube region, and also the first in Hungary to be accredited by the JRC platform as digital innovation hub.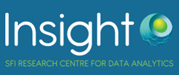 Insight Centre for Data Analytics
Insight is one of the largest data analytics centres in Europe. It undertakes high-impact research, seeks to derive value from Big Data and provides innovative technology solutions for industry and society by enabling better decision-making. The Centre supports 450 researchers across areas such as the Fundamentals of Data Science, Sensing and Actuation, Scaling Algorithms, Model Building, Multi Modal Analysis, Data Engineering and Governance, Decision Making and Trustworthy AI. Their research can be applied across four broad areas: Health and Human Performance, Enterprise and Services, Smart Communities and IoT, Sustainability and Operations.

ProMIS Mattone Internazionale Salute Programme is a network involving the Italian Ministry of Health and Regions / Autonomous Provinces and the National Agency for Regional Health Services (AGENAS) coordinated by the Veneto Region. Established in 2010 to strengthen regional cooperation and links between Italian representative bodies of regional health practices and policies and the European initiatives on health. Focused on capacity building and knowledge sharing for all the key health actors in Italy (e.g., regional authorities, hospitals, etc.) in order to promote across Italy the dissemination of EU policies and funding opportunities in the framework of health, research and innovation.

The University of Twente offers a wide range of programmes from pre-university programmes to in-company training sessions and from summer school to part-time master's. Fields covered include technical medicine, robotics, IT, business & public policy, chemistry and engineering science, earth observation, natural or social sciences. Based on its mission to impact society, the university stimulates entrepreneurship and enables (new) companies to grow within the regional Novel-T ecosystem. Through the Technical Medical Centre, the university collaborates with industry, hospitals, governments and insurance agencies on the development of new solutions for healthcare. The Technical Medical Centre (TechMed Centre) is coordinator of a leading Innovation Hub that stimulates the development and implementation of technology for better healthcare.

University of Agder (UiA)
The Center for eHealth Research is a priority research centre at the University of Agder. The Center for eHealth does user-centered research together with end-users, health care practitioners and Digital Health industries following a quadruple helix approach. The center represents the region Southern Norway as 3-star Reference Site in the European Innovation Partnership on Active and Healthy Ageing (EIP on AHA). The DIH is I4 which stays for Idea, Involvement, Implementation and Innovation in the quadruple helix perspective. I4Helse will, with the end-users in the center, act as a hub for innovation and services within the health care sector, supporting the development of sustainable digital health solutions for the health care. I4Helse facilitates research and innovation projects by competence mediation, consultation, process guidance, and laboratory facilities for design and evaluation of digital health solutions. A humanoid research robot (Halodi EVEr2) is available for health care robotics research and innovations.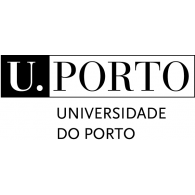 The University of Porto is the largest University in Portugal in what relates with R&D, having over 49 R&D units and being responsible for almost 25% of the country's scientific output (latest study from 2013 to 2017, in terms of peer-reviewed articles) and has one of the largest patent portfolios in the country. The University is a full university and has courses that cover most areas of expertise, through 14 faculties and 1 associated business school. It is also a sizeable university for its region and country, accounting for more than 31,000 students of which 19% are international students.

Founded in October 2012, Cluj IT is an innovation-based value chain network of Romanian IT companies and related organizations with the purpose of increasing the competitiveness and growth of IT services and products on international markets and of creating a strong sustainable public – private partnership to improve the life quality of the community we are part of. The DIH4S is a regional hub directed on ensuring wide use of digital technologies across the economy and society. Therefore, our target beneficiaries are both private and public organizations, including SMEs from any economic sector and public administration. It has more than 150 partners involved in the ecosystem. The Center for Digital Innovation DIH4S is working to support applied projects and use cases that are related to Data Science, Expert Systems, Machine Learning, Neuronal Networks, Evolutionary Optimization and Artificially Intelligent Robotics.

Founded in 2013 by Aries Transilvania, Transilvania IT Cluster was originally aimed to support employees of member companies in the acquisition process of technical and soft skills, as well as offer a platform of knowledge and training for the implementation of collaborative projects. While this continues to remain an important focus, Transilvania IT Cluster further developed to match the sector development in Cluj – Napoca. Transilvania Digital Innovation Hub works strategically to catalyse regional innovation potential and capabilities and guide health innovation together with hospitals, citizens, public administrations and companies. On the other hand, it acts as provider of competences, know-how, innovation programs, support for start-ups and SMEs.

Technology park Ljubljana started an initiative HealthDay.si in 2014 in collaboration with MESI Medical, XLAB and Better (then Marand) to accelerate placement of digital innovations into the healthcare system of Slovenia and globally. After 4 years, the HealthDay.si initiative reached its critical mass and began forming as a Digital Innovation Hub with clear goals & vision. Technology Park Ljubljana is non-for-profit organisation and consequently also DIH.Healthday.si is a non-for-profit initiative striving to support digital transformation in a healthcare sector.

The TecnoCampus Mataró-Maresme Foundation is a non-profit organization initiated by the Mataró City Council and the Maresme County Council to manage and develop the university studies and business and enterprise park of the TecnoCampus. It currently connects the Pompeu Fabra University and its 3,654 students with a business park of 120 companies and a business incubator center with room for 21 start-ups. The Business Park hosts 20 companies working from Health Industry: 4 focused on Biotech, 6 on Medical Devices, 3 on Digital Health and 4 on Consultancy for Health Companies. StartHealth is the Acceleration program for Health focused Startups.

DIH·bio (Digital Health & Biosciences) is a non-profit public-private consortium as digital innovation hub that uses digital technologies to promote strategic areas with a high capacity to transform and impact people's lives, such as Biosciences, Biotechnology and Health. It aims at helping companies and public sector organizations in their digital transformation so that they develop and adopt innovative solutions with a great impact on Health.
DIH·bio is committed to making use of the potential derived from the application of digital technologies to health and biosciences, whose development represents an important innovation vector with a vision of 4P Medicine (predictive, preventive, personalized and participatory).
Its mission is to be a one-stop shop in which everything necessary for this transformation is offered: services and digital platforms and others such as test support, consulting, training in digital skills or advice on financing mechanisms.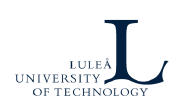 Luleå University of Technology
Luleå University of Technology is located in the north of Sweden, with 17 000 students across campuses in Luleå, Piteå, Skellefteå and Kiruna. It is known as a technical university with strong bonds with industry and society, where 60% of the research is externally funded. The DIH is part of the project Applied AI DIH North which has been launched by the Centre for Distance-spanning Technology (CDT) at Luleå University of Technology. The goal is to establish a Digital Innovation Hub to support growth in the AI industry through collaboration, research, innovation, applied test-driven development, education and clustering.