DIH HEALTH Network is working to strengthen the cooperation among its affiliated Digital Innovation Hubs and to create a favorable environment to digital technology transfer in the healthcare sector at local and at European level.

The aim is to leverage on the strengths of Digital Innovation Hubs to raise awareness on innovative digital health solutions and services. The healthcare sector is a very sophisticated "market" which requires a long and focused work to connect different stakeholders, demonstrate solutions and adapt them to heterogeneous national, regional and local ecosystems.

The importance of engaging regional ecosystems, represented by both demand and supply side, is a priority. It is indeed the best way to adopt a bottom-up approach able to identify clearly the needs related with the e-health sector. Furthermore, the DIH HEALTH NETWORK facilitate trans-sectoral collaboration, also considering the possibility to participate together in joint actions.

Enlarging the cooperation with cross-sector partners and stakeholders can help to build the right services and products for each ecosystem, involve the right actors to use facilities, test solutions before investing money and resources, participate in funding opportunities, etc. The cooperation model that the network is setting up will be based – at the beginning – on two main pillars:
1) knowledge transfer: starting from best practices and success stories, which can be analyzed and visited by other partners of the network;
2) exploitation sessions: where results and achievements of EU R&D projects will be shared, discussed and eventually transferred from project consortia to local and regional healthcare ecosystems.

This cooperative approach can first of all increase competitiveness for all members, increasing their qualitative outcomes and saving time in looking for the right partners, services or activities. DIH HEALTH NETWORK will ease all processes in terms of international collaborations for the actors involved, for the ecosystem and for the region.
Exploiting achievements from validated EU consortia will be a core pillar of our cooperation model. We are convinced about the fact that DIHs can play an extraordinary role in connecting healthcare systems in Europe to the EU R&D arena and in facilitating the transfer of digital health solutions (at different TRL levels) from their originators to the end users.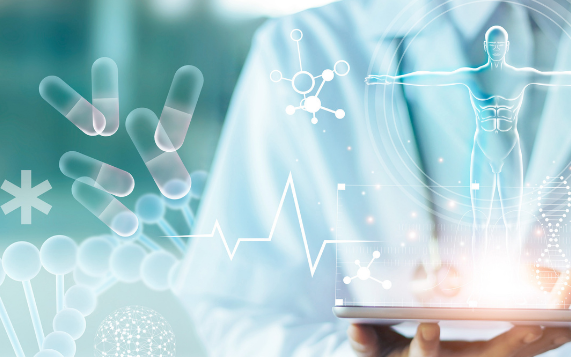 For more info contact us at info@nsbproject.com or visit our website!